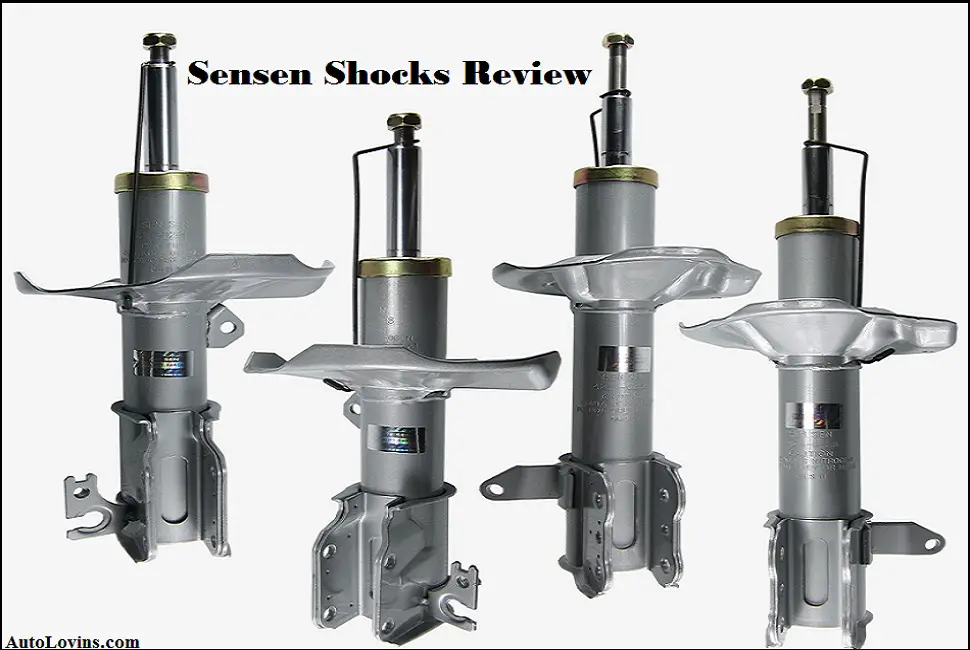 When you are looking for a comfortable riding and driving experience, you can't deny the importance of quality shocks or struts. Shocks allow you to have control over your vehicle when you are driving, especially turning, braking or accelerating. Also, these help you to get better control on uneven driving surfaces and reduce shakes a bit.
Now you know that shocks are really important for enjoying your ride, but there must be another question which one to buy? Well, there are a lot of shocks available in the market and you can't taste those all. In that case, let me suggest you something.
Sensen shocks from APX Auto Parts are something that can be very dependable. Well, you don't have to believe just this one line. In this Sensen Shocks review, I'm going to break down the features of shocks from Sensen and discuss the pros and cons so that you get a better understanding about those. The rest is in your hand. You are always free to choose the best for you.
So, without further ado, let's start.
Sensen Shocks Review: Features and Performance
Sensen is known for producing and providing quality shocks and struts. That's why this brand is trusted around the world. Let's dig down to check the reasons.
Sensen shocks come with a reliable dual-chamber design. This dual-chamber design ensures sturdiness as well as maximum performance. Among the chambers, one is inner chamber and another is outer chamber.
The outer chamber is right under the outer shell. It holds the shaft and strut rod right in their position so that those can ensure better control. On the other hand, the inner chamber is there to add strength to the shock.
Each part of Sensen shocks are built with quality material. For example- strut rod is made from high-quality carbon steel. There is also a chrome finish on it. The chrome shaft inside the outer chamber is produces is Sensen factory using quality material. Again, the spring seat is prepared from heavy gauge steel.
As all the parts are built using high-quality raw materials, those together bring up a great shock that ensures maximum performance and durability.
Each and every shocks that comes from Sensen are built to be leak-proof as much as possible. The outer seal is actually Japanese made NOK seal which ensures maximum leak resistance. You'll barely find any problem that can keep a question about its leak resistance. Also, the joints are sealed by robotic weld so that those can easily tolerate shocks happened by running on uneven surfaces. Premium powder coated finish deserves appreciations too.
The leak resistance features allow the shocks to remain strong to any outside pushes.
Sensen shocks can be the best replacement of your OE shocks. These do even better then original shocks provided by your manufacturer. Once you use these, you'll get the difference by yourself.
The reasons behind these being great OE replacements are the material quality, developed design and proper finishing. Also, I must appreciate the dumper or shock absorber as well. This absorbs most of the shocks and allows you to have a comfortable ride, just like your OE shocks from the manufacturers.
Quality that is Affordable
These shocks come in an affordable price. So, if you have a restriction in budget, still you might find a kit of Sensen shocks for your vehicle. Comparing to other available shocks absorber in the market, these are one of the best value providers in the market.
While keeping these in an affordable range, Sensendoesn't compromise the quality. So, when you are buying one of the kits, you'll find OE satisfaction for a long time within a budget.
Related Post: Top Rated Recovery Strap Review
Nitrogen gas-charged shock for durable performance

Quality finish ensures leak resistance

Exceeds OE shock performance most of the time

Chosen by a lot of professionals and enthusiasts
Not so stiff. This is a con to some people, but not to all.

---
Top 5 Sensen Shocks Reviews 2021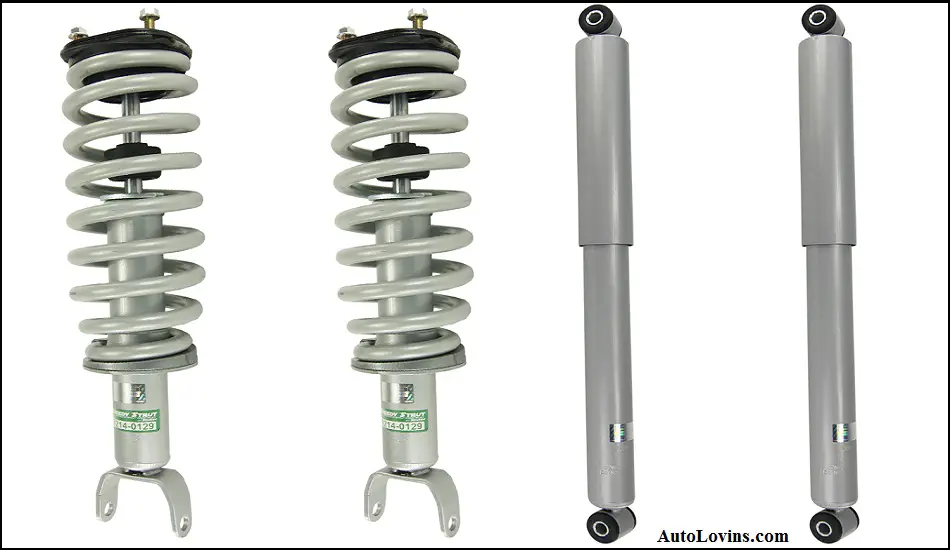 Sensen provides quality shocks absorber for a wide range of vehicle models. So, getting one from your vehicle is pretty easy. Here I'm going to list some Sensen shocks that are ensuring quality to the users. There are obviously more. All you need to do is search using your vehicle model.
1. SENSEN 2442 Full Set of Shocks for 99-07 Chevrolet Silverado
This kit is appropriate for 1999-2007 Chevrolet Silverado 1500 and 1999-2006 GMC Sierra 1500. So, if you own any of these models, you can go for the kit. You'll find 2 front and 2 rear shocks in this kit.
It'll ensure you the best Sensen quality within affordable price, just like I've said before.
2. Front and Rear Shocks for 1999-2004 Jeep Grand Cherokee
According to the name, this kit is for you if you own a 1999-2004 Jeep Grand Cherokee. You'll find both front and rear shocks in this kit. So, check this out for the great Sensen quality.
3. 2283 – SENSEN Shocks Struts, Full Set
This shock kit comes with both front and rear shocks. So, you won't have to search and purchase two different packages. If you own a 1995-2001 Ford Explorer 4WD or a 2001-2005 Ford Explorer SportTrac 4WD or 1997-2001 Mercury Mountaineer 4WD, this Sensenshock kit is perfect for you.
4. 3061 – SENSEN Shocks Struts, Full Set, 4 Pieces
If you are looking for shocks for your 2000-2004 Ford F-250 Super Duty or 1999-2004 Ford F-350 Super Duty, go for this kit. It comes with all four shocks, so you won't have to worry about finding another package.
5. SENSEN 5082 Full Set of Shocks for 02-13 Cadillac Escalade
This kit is a perfect fit for 2002-2006 Cadillac Escalade, 2003-2006 Cadillac Escalade ESV, 2002-2006 Cadillac Escalade EXT and 2002-2006 Chevrolet Avalanche 1500. If comes with both front and rear shocks together. If you want to feel the Sensen quality for the above models, you should go for it.
As I've said, there are many more. So, to find out one for your vehicle, go and search. If you want, we can search and find for you. For that, leave a comment in the comment box saying the model of your vehicle.
---
How to Replace Rear Shocks – SENSEN Shocks & Struts
---
Final Verdict
It is pretty obvious that getting the best product costs a handful of bucks. But Sensenis helping you to get almost the best quality while saving some bucks. In this Sensen shocks absorber review, you've seen that you are getting more than what you are paying for. So, why won't you take the chance?
If you are in search of OE quality or better shocks for your vehicle, I suggest you to go for a kit from Sensen. You won't regret. At least, I didn't regret for buying Sensen for my car.
---
Related Post: