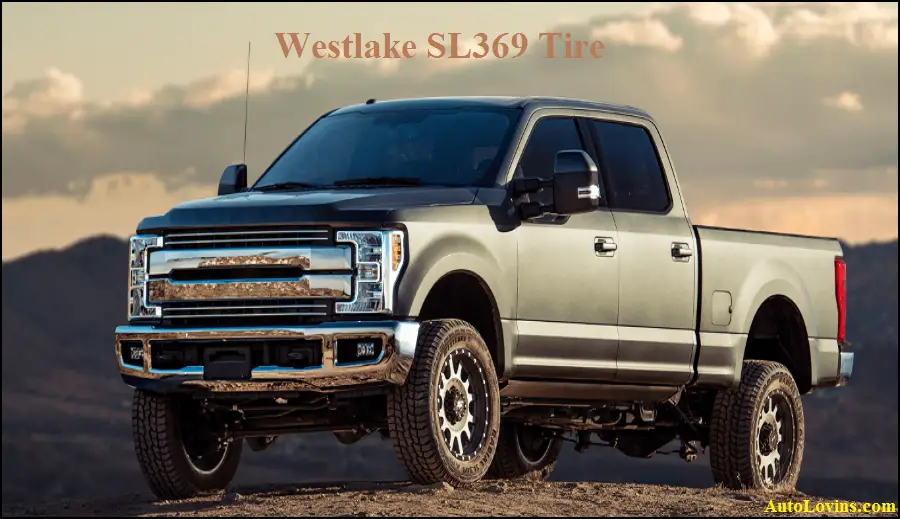 What comes in your mind when you think of the safety features of your vehicle? You may think of brake, mirrors, seatbelt, airbags and so on. But only a few people will tell one name- tire.
Yes, tires are something you can't deny if you are thinking about the safety of your vehicle. Tires don't just roll and move the vehicle. They do much more than this. By ensuring perfect traction, tires help your vehicle to brake. The traction by tires also ensures directional control. Besides safety, tires also ensure the comfort of riding.
Tires do much more than the things I've mentioned above. But, to get the best out of your tires, you need to choose the best one. Among the thousand tires available in the market, it is a bit tough to find out the best one.
So, what's the solution?
If you are struggling with getting the perfect tire for your light truck or SUV or crossover, let me tell you something. I'M GOING TO FIND YOU A SOLUTION!!!
Yes, you've read it right. Here in my Westlake SL369 Review, I'm going to tell you why it can be the best tire for your vehicle. Want to know more? If so, let's don't waste our time.
Westlake SL369 Review: One of the Best Tires for SUVs, Light Trucks or Crossovers
SL369 from Westlake is something to rely if you are searching for quality on a budget. This brand is in the business for more than 60 years, so they know what is needed for which situation. Thus they provide the exact thing that customers want. Let's dig into the features of SL369 and see what it offers.
This tire is built to last for a long time. That's why it comes with a lot of features that keeps it stable even in harsh conditions.
Firstly, the belt edge cushion keeps the edge strong while running in harsh roads and moderate off trails. Secondly, the bead filler made from more than two compounds keeps the bead stiff for better response to the steering.
Thirdly, the specially designed inner liner keeps theair pressure even and avoids possible tire damages. Fourthly, the sidewall made from special compound ensures high resistance to fatigue and weather cracking. All these together give the tire a great stability to run on smooth roads as well as moderate off trails.
The compound that is used in the treads of this tire is mainly for ensuring maximized traction all the year round. Asymmetric tread design has also a great contribution in it. Circumferential grooves around the tire keep mud, water and dirt away from the rubber as soon as possible. Thus these contribute in ensuring reliable traction.
As a result, having these tires in your wheel will help you to get better control over your vehicle at any time of the year. Thus, you'll be able to avoid accidents. The traction will also ensure you a quality riding experience.
The rim cushion of Westlake tires doesn't allow the heat transmitted by the rim to enter into the tire. Besides, the under-tread compounds are also designed and built perfectly to generate less heat. These heat reduction features prevent tread separation and help the tire to last longer than most others.
The tread design of the tire is intended to support the driver as much as possible. Large treads improve handling and stability. Multi-stepped zig-zag grooves are there to improve water drainage. As a result, even in wet roads, this tire can ensure traction as much as possible.
This is an all-season tire for your light truck, SUV or crossover. So, if you live somewhere the weather is moderate all the year round and changes frequently, this will have your back while driving. As this is an all-season tire, you won't have to change it with the change of season. Summer, winter, autumn or spring- you name the season, it will always there for safe driving experience.
Other Features
Apart from the features discussed above, Westlake SL369 comes with many more features that support the user in the long run. Those are given below.
Variable pitch treads reduce the road noise and ensure the quieter driving experience

Sipping blocks ensure smooth and stable ride by increasing surface contact

Max flange shield keeps the rims safe from scraps and scuffs

Maximized traction ensures less brake time and smooth running

Improves mileage and fuel efficiency by running smoothly on roads
Pros
The tread element and design ensures maximum contact between the road and tire surface

The tire is designed and built to be stable and durable

It can survive moderate off-road easily

This all-season tire is there to support you all the year round
Cons
It'll be a bit tough and risky to use it extreme snowy condition

---
Frequently Asked Question (FAQ) About Westlake Tire
Why should I choose Westlake?
Well, the answer is pretty easy. They are in the business for more than 60 years. If they were not that good, they couldn't stay in the market. Also, Westlake is dedicated to design and manufacture tires only. As this is there only focus, they must've been doing a great job. Another reason is- the research and development section of Westlake does great jobs out there. So, you can rely on Westlake.
Does Westlake sell only SUV tires?
No, you'll find tire for passenger cars, trucks, buses, off-road vehicles and even agricultural vehicles too. Tires are the only thing on what Westlake focuses.
Related Post: Top Rated Best Recovery Boards for Jeep and Truck Review
---
Westlake SL369 All Season Radial Tire Review
Final Verdict
You know that safety depends on the tire too. So, you should be careful while choosing tires. In this case, Westlake is a dependable name because of the quality it offers. Also, if you are on a budget, Westlake has your back.
In this Westlake SL369 review, I've tried to discuss everything about this tire so that you can have a better understanding of the tire and why you should choose it. I hope it'll help you to make a decision.