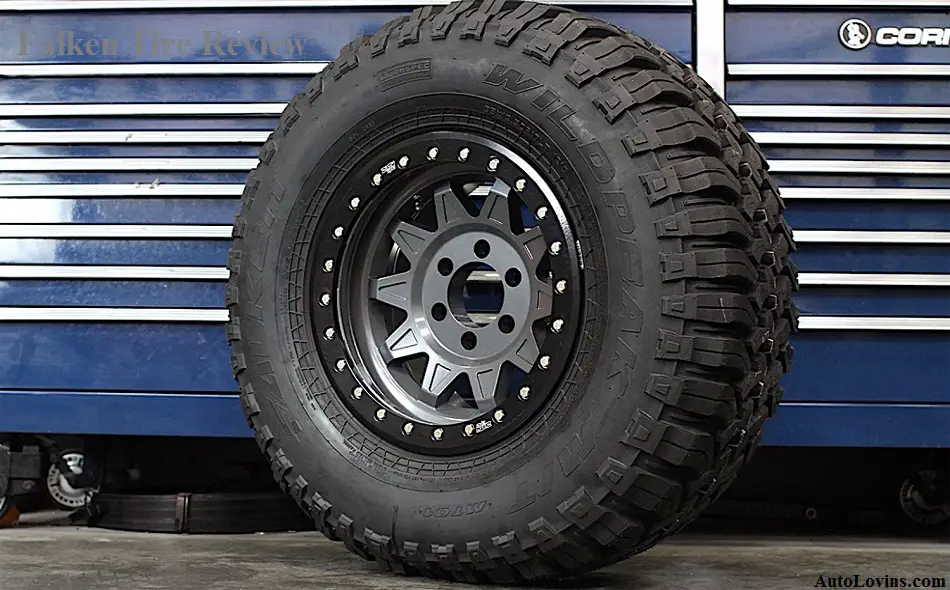 If you are driving for a long time, I'm sure that you've been fed up on your tire at least once. This happens when your tires don't work perfectly.
You can't simply ignore the fact that tire has an impact on the driving experience. With quality tires attached to your wheel, you'll get the scope to enjoy a smooth ride. Besides of just ensuring a comfortable riding experience, tire ensures safety too. When you don't get these supports from your tire, being fed up is usual.
Your safety, while running on different road types (wet, dry, muddy, snowy), depends mostly on the tire you're using. So, considering the characteristics of the weather of the area you live in, you need to select tires that can support you most.
If you are looking for better tire than the ones you are using, I think I can help you. Recently I've gone through a few tires under the brand Falken and found those really great. In this Falken tire review, I'm going to talk about a few tires from them which can help you to get better handling while driving.
Here I've tried to select all-season tires which will ensure safe and comfortable driving all around the year. Are you interested? If so, without further ado, let's start.
Top 4 Falken Tire Reviews 2021 [Updated List]
1. FalkenWildpeak AT3W all_ Terrain Radial Tire
Falken offers this amazing all-season and all-terrain tire for light trucks and SUVs. Coming with a handful of awesome and amazing features, this tire is always there to help you in any driving condition in any season.
A/T3W from Falkencomes with treads made from silica components. This ensures maximum performance in wet roads. It also provides maximum wear life. The tread design of the tire is optimized for maximum performance as well as control.
This tire comes with deepest tread-depth which ensures extremes now and hydroplane resistance. You'll see small cuts on the treads. This is called 3D Canyon Sipe Technology which interlocks the shoulders while needed. Thus it minimizes wear generated from high torque. It also supports better control. There are support ramps and step-down features in the tread blocks. These keep the tread pattern secure, enhances the handling and controlling. For the support ramps, stones don't stay trapped in the grooves.
The rugged upper sidewall of this tire ensures off-road safety. It is built aggressively with offset shoulder blocks. These blocks protect the tire from sharp sides or corners of rocks while you are driving off-road. This rugged built sidewall ensures maximum off-road traction while the tire pressure is low or you are in an off-camber situation.
The lower sidewall is built to keep the temperature as low as possible. It dissipates heat so that the internal components of the tire remain cool and safe. This adds value when you are towing or carrying heavy loads. A secondary bead apex also helps the lower sidewall for this. As a result, you get added sidewall protection is mainly off roads.
Wildpeak A/T3W is made to be a perfect tier for off-road and difficult driving situations while running smoothly on paved roads too. So, to have the comfort of moving smoothly on the city roads as well as excitements of off-road rush, get this for your light truck or SUV.
Related Post: Pittsburgh Tools Box Review
Pros
Rugged sidewall structure for maximum off-road performance.

Specially designed treads for ensuring better control and stability.

3D Canyon Sipe Technology for safety from wear caused by high torque.

All-season, all-terrain tires for using all the year round.
Cons
Maybe runs a bit less than the running distance Falken claims (55,000 miles).

FalkenWildpeak AT3W Tire Video Review
---
2. Falken Wildpeak MT 01 Radial Tire – 35×12.50R17 121Q
This is another tire from Falken which is perfect for light trucks and SUVs for all-terrain and all-weather driving conditions. Just like the previous one discussed above, this one also comes with a handful of features to keep you safe even in the harshest driving condition.
This tire comes with rugged and rigid tread blocks that support smooth running. The middle blocks are backed by step-down supports. These supports keep the tread design stable and stiff in tough conditions. Thus these ensure better handling and control in those driving conditions. These also keep the small stones away from being trapped into the tread grooves.
Among the side treads, you'll see mud and rock defence feature that doesn't let the mud sit in the tread grooves so that maximum friction is ensured. Also, it doesn't allow rocks to be stuck in the grooves and puncture the tread-bases. The tread pattern is optimized for noise-free comfortable ride.
On the upper sidewall, you'll see offset shoulder blocks which protect the sidewall from sharp rocks. These blocks also help you with additional tire-friction in off-camber situations or when your tire pressure is running low.
Falken has focused on the sidewall of the tire too as they were trying to bring out maximum output from it is off-road conditions. So, they've used Falken's trademarked DURASPEC three-ply sidewall which comes with maximum sidewall protection.
The lower sidewall comes with heat diffusing technology that keeps this critical area as cool as possible. Thus it ensures stability and safety when you carry heavy-loads or use your SUV or truck for towing.
Falken has designed and offered M/T01 in the market for them who want a smooth run on the paved road as well as an exciting and safe ride in the harshest off-road tracks. If you are one of them, you should try it. It won't disappoint you. Other car enthusiasts haven't become disappointed.
Pros
Step-down supports for treads keep the treads stiff.

Side wall is designed for extra protection from rocks.

Heat diffusers keep the tire cool for performing its best.

Three-pitch tread pattern for smooth running on paved road.
Cons
Sometimes a bit noisy on paved-roads.

---
3. Falken Ziex ZE950 All-Season Radial Tire – 195/65R15 91H
From Falken, Ziex ZE950 is an awesome all-season tire that'll blow your mind. This tire is designed and manufactured to ensure optimum performance in wet, dry, snowy and icy road conditions. It is designed for sedans, cross-over vehicles and sports vehicles. Coming with some quality features, this tire offers mileage, all-season performance and comfortable handling.
While talking about this tire, tread is the first thing that comes in mind. Falken has used its silica tread compound with rubber to prepare the treads. It is called Dynamic Range Technology. As a result, in dry road conditions where the temperature is high, rubber heats up and keeps the bonding strong to run smooth. On the other hand, in wet, showy or icy roads, the rubber becomes flexible because of low temperature and increases the grip.
This tire comes with such a tread design that keeps it compatible for different weather conditions too. You'll see wide-angle tread-slots that allow snow to be packed into the center of the tire. Thus it ensures additional snow grips. Wide circumferential grooves remove water and ensure maximum hydroplaning resistance. As a result, you'll get comfortable handling while driving on wet roads. Sculptured groove walls increase handling and reduce risk in wet, icy, or snowy driving conditions.
This tire comes with a great feature called 3D Canyon Sipe Technology. The zigzag grooves on the side tread increases the edge for better running. On the other hand, when the vehicle is loaded or carrying heavy things, the grooves interlock and ensure better handling opportunity.
Tire of this series comes with 100 different variations of size (15 to 20 inches) and speed rating (H, V and W). So, you'll surely get one for your sedan, cross-over, or sports vehicle. All you need to do is searching for it.
Related Post: Best Remote Car Started With iPhone App
Pros
Perfect for all season performance.

3D Canyon Sipe Technology helps in controlling with heavy load.

Available for a wide range of vehicles.
Cons
A few users have noticed vibration problems sometimes.

---
4. Falken Azenis FK510 All Season Radial Tire-285/30ZR20 99Y XL-ply
If you are looking for a tire that'll deliver outstanding performance with excellent grip for running smooth at a high speed, Falken has this tire for you. In my Falken tire review, I've added this because this ultra-high performance summer tire is perfect for them who are looking for exciting handling experience on paved road. Besides dry roads, it'll help you getting better control in wear and wet roads too.
The best thing about this tire is the hybrid undertreated cap ply tire surface that uses both aramid and nylon materials. This ensures inflexibility while running. As a result, while running at a high-speed, you'll get maximum stability and safety.
For ensuring balance and safety at the time of high-speed cornering, there are wide shoulder blocks. These blocks also enhance lateral grip of the tire. Optimized tread void ratio and variable sipe depth maintain rigidity and give the opportunity for flexible controlling.As a result, you'll experience both directional stability as well as improved stopping distance.
Though this tire is made for ensuring ultra-high performance in summer weather, Falken has given enough attention to improve wet roads performance too. The tire features four circumferential grooves. These ensure superior water removal to reduce the chance of hydroplaning. The tire comes with advanced 4D Nano Design which lets the tire compound to cope with both dry and wet road conditions. So, though it is specially made for dry summer roads, you'll get satisfactory results too while driving in wet road condition.
The tire comes with a flexible middle sidewall that absorbs shocks in wear roads. Also, the rigid bead area maintains the stiffness to enhance control.
Overall speaking, Azenis FK510 all-season tire is such a tire from Falken that ensures an amazing performance for people who want a comfortable handling and smooth speed running experience in dry roads. Also, it provides satisfactory improvement on wet driving conditions too. So, from a wide range of sizes available, pick yours.
Pros
Perfect for speeding on paved roads.

Satisfactory performance in all weather.

Wide shoulder blocks for high-speed cornering.

Advanced 4D Nano Designed tire material.

Falken Azenis FK510 Tire Review
---
FAQs About Falken Tire
Do Falken tires last long?
Yes. As Falken uses quality materials to produce the tires, these last for a long time. Also, Falken tires offer a really long tread life. As a result, typically you can use these tires longer than the warranty says. So, don't worry about the longevity of these tires.
Are rotating tires mandatory if I use Falken tires?
It depends on you. If you don't rotate the tires, those will wear out at different rates. This is a common thing that happens in case of all tires. If you rotate the tire, it will evenly wear out and ensure balanced ride and handling. So, you can rotate if you want.
In case of Falken tires, if you want to rotate, do this after every 8,000 to 10,000 km.
When should I change my tires?
Redial tires come with a tire wear indicator. You'll find it molded on different places of the tire. When the treads are worn out up to the indicator, you should change the tire. Also, for any structural damage, a tire should be replaced.
When you are changing only two tires, install the new tires at the rear wheels. This will help you to be safe from hydroplaning.
---
Final Verdict
Falken is a big name in this industry. So, if you decide to make a purchase from them, you can proceed. While talking about getting quality is a good price, they are one of the few best providers in the market.
In this Falken tire review, I've tried to sum up almost everything about the best tires under the name Falken. I've talked about the features, pros, and cons. I hope this will help you to pick one for your vehicle. If you have any questions, let me know.
Related Post: