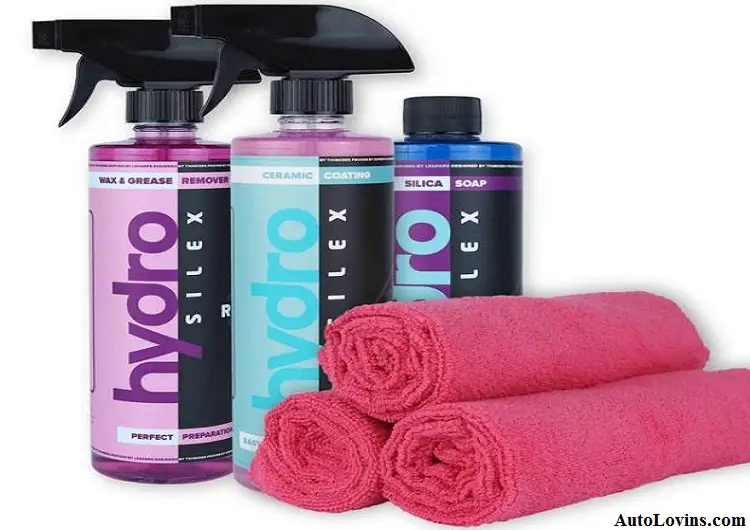 The look of the car is important. It increases the car value. It also shows that the owner is caring enough to take care of the car regularly. To save the premium look of the car, there are a lot of ceramic coatings available in the market.
The coatings give your car a fine and shiny look. Besides, these also ensure the self-cleaning capability of the car. These coatings also save the car from UV rays, corrosion, and so on. So, you can see that coatings come with some great advantages. Besides, these are not that expensive too.
HydroSilex is a manufacturer and supplier of the best car coatings and other necessary products related to the look of the car. They offer car and tire coating, aftercare soap, surface cleaner, etc. In this Hydrosilex Reviews article,  Here I'm going to review some products offered by HydroSilex. I hope it'll help you to choose your next car caring product.
---
About HydroSilex (Company Overview)
Before knowing the products, let's know something about the manufacturer. HydroSilox is a rapidly growing global company which has branches almost all over the world. It has around 25 years of experience in the chemical industry. Using this experience, they offer products which come with greater efficiency.
HydroSilex mainly offers products for car coating and washing. They use the combination of knowledge and passion for cars in order to prepare the solutions which they offer. As a result, you can depend on them when it is the question of quality.
With e vision of creating the best and most user-friendly products in the automotive care market, HydroSilex always looks for innovation and development.
---
 HydroSilex Reviews – Top Rated 5 Products in 2021
If you check the products offered by HydroSilex, there is a top-rated car coating, boat coating, tire shiner, car and boat washer, surface cleaner, and so on. Among those, I've chosen a few products which are really great.
1. HydroSilex Recharge – Best Ceramic Coating for Car
If you are looking for a spray-on finish for your car painted surface, HydroSilex has the right thing for you. It is not only for professionals but also for car owners. As a result, you'll find it available right beside you. Besides, it is very easy to apply.
So, when you are buying a HydroSilex Recharge, you are buying a professional grade coating for your car without getting help from professionals. You can use this as a stand-alone coating directly on your car's paint or as a smoother finish over other coating materials.
Applying this coating on your car allows you to get a super smooth coating with a super glossy look. It comes with Nanoparticles that fill the openings and ensure an even surface. The deep mirror finish gives your car a stunning look.
Also, the slick surface created by this coating doesn't allow any contaminants to sit on it. As a result, cleaning becomes super easy. You'll have to pour water on it and sometimes give a sweet soft touch of a cleaning towel. The surface will look like new again.
It saves the paint from UV rays too. Besides, the anti-corrosion and anti-oxidation formula keeps the rust and corrosion away from the surface. Besides, using it on the car's paint, you can also protect the glasses as well as wheels too with the help of this coating. It stays on rubber and plastic too.
Related Post: Top Rated Digital Portable Tire Inflator Review
Special Features:
Usable on almost all types of surfaces.

Instantly becomes hydrophobic, just after applying on the surface.

It can be used as the finish of other coating s too.

---
2. HydroSilex Slick – Perfect for getting shining tires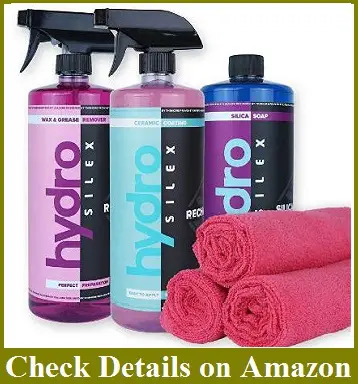 If you are looking for a tire conditioner as well as shine, HydroSilex Slick has got your back. This is an innovative tire shiner that makes your tires look like new. Even it can handle weathered and tires. All you need is to apply it perfectly.
HydroSilex Slick comes with a color matching technology that allows it to darken the tires and give a new-like look. After applying, you'll see the magic.
It is very easy to apply. Another advantage is the quick-drying ability. It takes only 30 minutes to dry. But if you want to drive in the rain, make sure that 24 hours have passed after applying Slick.
Once applied, your car tires will get a cool look. The shine is deep and long-lasting. Even if you drive on dusty roads after applying Slick, wash the tires with water, and you'll see that your tires are back in that new and cool look.
This tire shiner can stay for a long time without creating any mess like sling while you are driving. Besides using for the cars used for regular movements, you can use this for the tires used on dirt tracks, hilly areas as well as sandy lands.
Special Features:
It doesn't create any regular hassle to the tires.

Stay for a long time to ensure new-looking tires.

It makes tire cleaning super easy and quick.

HydroSilex Review about Slick (Video Overview)
---
3. HydroSilex Marine – Universal Hydrophobic Coating Spray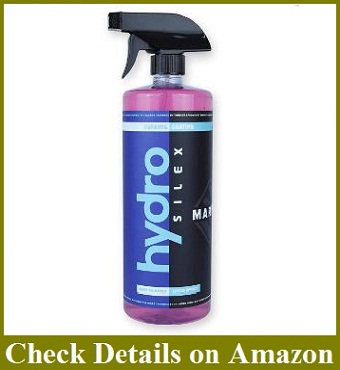 When you are looking for a waterproof coating for your boat or yacht, probably you need to give HydroSilex Marine a chance. This awesome coating has the ability to keep the outside surface of your boat free from almost all types of potential threats.
Metal, stainless steel, aluminum, glass, plastic, rubber, and vinyl – name the thing of which your boat is manufactured, Marine is always there to protect it for a long time. It can also be applied over the gel coat, making those more effective and protected.
When applied properly, HydroSilex saves the surface of your boat or yacht from the US rays as well as saltwater. Besides, it also keeps the surface safe from corrosion and oxidization. As a result, you won't have to be tensed about the erosion of the lower surface of the boat. Thus it keeps the main struggles of the boat owners away from them.
Besides, Marine comes with a great shiny look that makes the boat look like new. Dirt and other particles can't sit on it properly. As a result, with the help of a self-cleaning feature, it removes those easily when you spray water on it.
It can also be used to double the effectiveness and durability of the HydroSilex recharge if you use it after applying Recharge on your car's body.
Related Post: Epauto Portable Digital Air Compressor Review
Special Features:
Ensures protection from marine saltwater.

The mirror effect ensures that your boat looks like a new one.

It can be used on a huge range of materials which are used to manufacture boats.

HydroSilex Review about Marine (Video Overview)
---
4. HydroSilex Rewind – Prepare Your Car Surface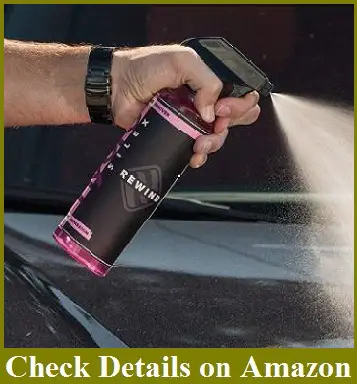 Before applying any kind of ceramic coatings on your car, you'll need to clean the surface properly. If you don't do it, the coating won't sit properly on the surface. Here in this situation, let HydroSilex have your back. It offers Rewind to help you with the surface cleaning task.
Rewind is a wax and grease remover. After washing the car with a car washing soap, some residue, wax or grease might be left. That's why, while applying a coating, use Rewind after washing the car and before applying the coating. This is preferred to use before applying HydroSilex Recharge or Marine.
When you spray it on the surface and buff a microfiber towel on it, it wipes away the soap residue with it and leaves a clean surface ready for coating. It also gives a bit shiny look. Besides, it prepares the colored surface of your car to create a bond with the coating that you're going to apply.
When you are applying a Recharge or Marine to your car or boat, I suggest you use this if you want the coat to stay for a long time. You can also use Rewind to remove Recharge or Marine from the surface of your car or boat.
Special Features:
Prepares the surface for proper sitting on coatings.

It allows the coating to last for a long time.

Works great with HydroSilex Recharge and Marine, but works well with almost all other coatings too.

HydroSilex Rewind Review (Video Overview)
---
5. HydroSilex Silica Soap – Best Surface Cleaner Coating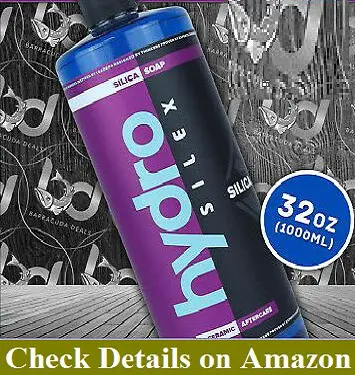 When you are looking for washing your car coated with HydroSilex or another car ceramic coating, only water or car washing soap is a good option. But do you know what the best option is? I think HydroSilex Silica Soap is the best option that you can use for washing your car.
This aftercare soap from HydroSilex keeps the coated surface clean. Besides cleaning the surface, it also repairs the ceramic coating. As a result, after washing, you'll see that your car or boat is looking great just like the first day after applying Recharge or Marine. Besides repairing, Silica Soap works for extending the durability of the coatings, especially Recharge and Marine.
A great advantage of this aftercare soap is its versatility. It works not only on paint but also on glass, plastic, wheel, calipers and so on. As a result, you can save the coating and shine of the wheels and window glasses too.
You can't deny its impact as a standalone coating too. If you need a short term shiny look, wash your car with Silica Soap. You'll clearly see the difference with other car washing soaps. It creates a slight coating on the paint to ensure a shiny look.
Related Post: Best Ecogard Engine Air Filter Review
Special Features:
Works effectively on different kinds of surfaces.

Ensures extra protection to the coatings as well as enhances the looks.

Works pretty well with other coatings too.

---
How to Apply HydroSilex Coating Products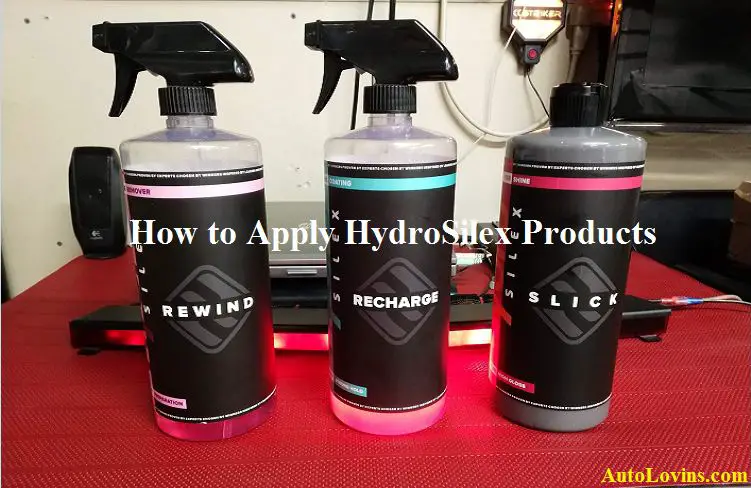 HydroSilex has different types of products. Among those, I've talked about five products in our HydroSilex Reviews section. Some of those are coating, while others are for different purposes. So, the procedure for applying is also different. Allow me to help you with that.
How to Apply HydroSilex Recharge
Wash your car's surface with a car washing soap. After that, let it dry.

Apply HydroSilex Rewind to remove the dirt, grease, and residue properly.

Spray a mist of Recharge evenly on a section of the body. Make sure it is cool, dry and clean.

Take a clean microfiber towel and buff on it in a waving motion.

Then, buff with another clean microfiber towel as a finishing touch.

Repeat steps 3-5 on other parts of the car surface.
How to Apply HydroSilex Slick
Get a high-quality tire cleaner like HydroSilex Rewind and clean the tires.

Take an applicator and apply slick on it.

Wipe that applicator on a tire evenly.

When done, make sure it is evenly done. If not rub uneven places again properly.

Follow steps 2-4 for other tires of the car.

If you want a better result and ultimate shine, apply second time after 30 minutes.

Allow Slick to seat on the tire properly. It takes 30 minutes. If it is a rainy day, wait 24 hours before taking the car out in the rain.
Watch this Practical Video Review: 
How to Apply HydroSilex Marine
Wash the outer side of your boat or yacht properly. Let it dry.

If you want to use Rewind if you are not sure whether there is dirt or grease is remaining or not.

Spray Marine on the surface when it is dry.

Using a clean microfiber towel, buff the surface evenly following a waving motion.

Take another towel and buff gently on it again.

Do steps 3-5 for the other parts of the boat surface.
How to Apply HydroSilex Rewind
Spray Rewind on the surface that you want to clean. Make sure you are spraying evenly.

Take a fresh microfiber towel and buff it on the surface.

Use a small pressure so that it can clean the surface properly.
How to Apply HydroSilex Silica Soap
Take 1 oz. Silica Soap in a wash bucket or a foam cannon.

Fill the bucket or foam cannon with warm water.

If you use foam cannon, use it the way it is used to spray foams. Or if you use a water bucket, take a sponge and wash the surface with it.

When the car surface is fully washed, buff it with a clean microfiber towel and wipe away all the foams and water.

Use a new microfiber towel to dry the surface.
N.B – At the time of applying any HydroSilex products from the above, don't do it under direct sunlight.
---
Frequently Asked Questions About HydroSilex Products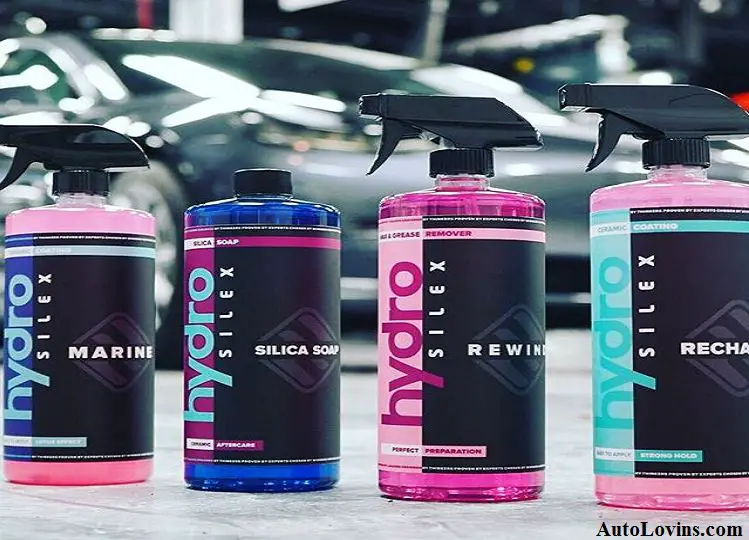 Are the products from HydroSilex environment-friendly?
Yes, they make environment-friendly and non-toxic products. In their products, they don't use any type of harsh acid or heavy solvents. This has made their products non-toxic. As these are environment-friendly and non-toxic, you can rinse those on drains without any hesitation.
Can I use HydroSilex on household products?
Yes, you can use HydroSilex Recharge on your household product, but I suggest you ignore using those on food preparing surfaces. These are not tested yet.
However, all other parts of your house can adapt easily. Recharge works great almost all types of surfaces. As a result, cabinets, stainless steel furniture, mirrors, and glasses – you can use Recharge on everything. It provides a shiny look like a new one. Besides, it is inflammable and doesn't allow fingerprints on it. Also, grease can't sit on it properly.
Do you know something that gives more advantage than this? If you don't know, use HydroSilex Recharge on your household products without any hesitation.
How long Slick sticks to the tires?
If you are a regular driver, slick will last around 1-3 months on the tires. It depends on how long you drive your car every day. If you don't drive much, it will happily stick to your tires for 2-3 months.
But if you want it to shine better and stick for a few more days, I suggest you apply twice with a 30 minutes interval. After applying, leave it for 30 minutes at least. If you drive in the rain, make sure that you've applied Slick at least 24 hours ago.
Is HydroSilex Recharge applicable on carpet, cloth or leather?
Yes, you can apply Recharge on those types of surfaces. It works well on those. But if you want the best result, apply Marine on those types of surfaces instead of Recharge. Marine comes with better concentration than Recharge. As a result, the Marine will ensure the best result.
Because of the better concentration formula, Marine can be used on your cars too.
---
Final Verdict on HydroSilex Review
I think HydroSilex should be on the top of the choice list when you are looking for something to coat or wash your car. Reading the HydroSilex reviews above, I think you feel the same. Actually, products from this manufacturer are made with knowledge, experience, and passion. That's why they are one of the bests.
Let me know your opinion about them. Share your experience in the comment box.