If you are looking for tools at a low price, Pittsburgh is an option for you. It offers tools like wrenches, ratchets and most other automotive hand tools. The Harbor Freight tools are cheap and provide value for your money.
Pittsburgh tool is a new product line introduced by Harbor Freight. Harbor Freight offers high-end quality tools for mechanics. The Pittsburgh line is mainly known for providing hand tools at a cheap rate. As a result, tools from Pittsburgh are considered as the best tools for a new professional mechanic.
In this Pittsburgh tools review article, you'll find the reviews of some well-known and affordable Pittsburgh tools set that help you in different tasks.
---
Top Rated Pittsburgh Tools Review 2021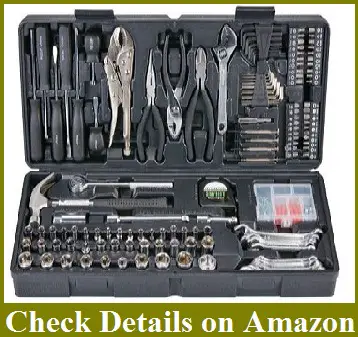 Coming with 130 pieces of different types of tools, this garage tool kit covers most of the professional needs in case of home, office and automotive repairs. This 130-piece tool kit covers almost all commonly used tools, including a hammer, wrench, socket set, driver bits, screwdriver, utility knife, pliers, locking pliers, cutters, precision screwdrivers, hex wrench, and even the commonly used anchors and fasteners.
Most of the tools in this toolbox come in different measures. So, you can easily find one to work with according to your needs. It comes with a case that allows you to keep the tools arranged in a good manner so that you can easily find the exact tool when you need it.
Things We've Liked
Convenient carrying box

Great as a gift

Quality tools

Moderate price

A wide range of tools
Things We Haven't Liked
The box doesn't hold the tools tightly

---
2. Pittsburgh Automotive 3 Ton Heavy Duty Steel Floor Jack
When you are looking for some option for lifting up heavy things in your workshop, you can completely trust on this one from Pittsburgh. This professional floor jack is something that can lift up to 6000 lbs. when it itself is only 78 lbs. It will help you to lift anything within the height range of 3-1/8 inches to 19-7/8 inches.
If you look at the build quality, you'll see that the whole construction is super-tough industrial welded and properly finished. As a result, it can easily support professional mechanics without any problem. Stability is also ensured by the super wide steel casters.
The best thing about this Pittsburgh floor jack is its ease of using. The ultra-low profile floor jack reaches under most of the vehicles you'll have to work with. Ease is also guaranteed by the Rapid Pump system. It comes with dual parallel pumping system that ensures higher lift for fewer pumping. This saves your time and energy.
Things We've Liked
Rugged construction

Can go under most of the vehicles

Can be used for a long time

You'll get more than you pay
Things We Haven't Liked
Some may experience fluid leak

---
3. Pittsburgh Stubby Ball Pein Hammer, 8 oz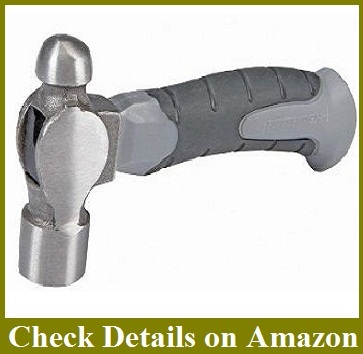 If you are looking for a light and short-handed hammer, mostly for craftwork, jewelry work or other light uses, this hammer from Pittsburgh can be a great choice. It comes with a heat-treated, drop forged steel head with both flat and round face.
The hammer is around 6.5 inches long, including a short fiberglass handle. The handle is high impact vibration-absorbing one. It reduces vibration and helps you to handle the hammer easily. The handle is covered by a non-slip rubber with soft cushion. It ensures added comfort.
The hammer is very lightweight, so it is ideal for kids to help them in their projects. Besides, you can perform light tasks with the help of it. If your toolbox has a small place for a hammer, you can choose this one from Pittsburgh. It won't disappoint you.
Things We've Liked
Small and lightweight design

Both flat and round face

Non-slip rubber grip with soft cushion

Small but mighty

Works in the tough-to-reach places
Things We Haven't Liked
Related Post: High Rated Engine Oil Extractor Tool Review

---
4. Pittsburgh Pro 239 Professional Drive Click Stop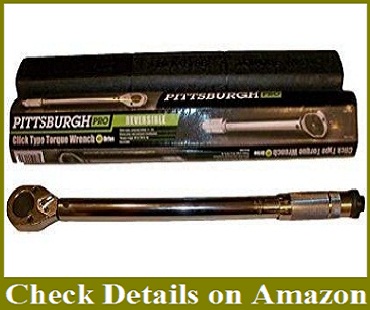 If you want to pick a single torque wrench for a wide range of tasks, maybe this one from Pittsburgh can be your choice. This strong torque wrench is always ready to help you when you need précised torque. It uses a durable cam and pawl mechanism. As a result, you can get the expected performance with a bit less effort.
The click-stop design of this wrench allows it to ensure a torque range from 20 to 150 ft. lbs. With +/-4% accuracy, it is the best Harbor Freight too for the money. With a length of 18 inches, this torque wrench is pretty good for regular works.
Things We've Liked
Heavy-duty cam and pawl mechanism

Click-stop design

Good service for money

Strong and sturdy
Things We Haven't Liked

---
5. Pittsburgh 3 Piece Flex Head Stubby Ratchets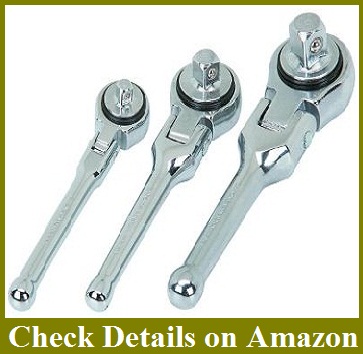 If you are looking for flex head ratchets to reach tough places, you can check out this deal from Pittsburgh. You'll get 3 piece flex head ratchets of different sizes- ¼", 3/8" and 1/2". The ratchet head is free to move 90 degrees in both directions. Thus it helps you to work in almost any angle you need to work on.
The head of each ratchet is attached to 7 position handle. The handles are about 4 inches in length. As a result, you can reach the tough-to-reach places with little effort and get the work done.
All 3 ratchets are made of durable chrome vanadium steel. This has made the ratchets high-quality and long-lasting tool. So, if your daily work needs small ratchets to reach tough places, you can go for this set.
Related Post: Top Rated Vehicle Welder Review
Things We've Liked
Strong chrome vanadium made tools

Easily reach tough places

Good quality

Strong and long-lasting
Things We Haven't Liked
Though it is rare but slips sometimes

---
6. 6 Piece Star Bit Screwdriver Set with Magnetic Tips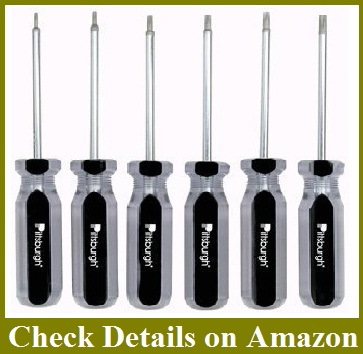 Among different types of screwdrivers, Pittsburgh offers a Star bit screwdriver set that includes 6 piece screwdrivers of different bit sizes. So, if you think that you need star bit screwdrivers for different purposes, this set can be a good pick for you.
The biz sizes are T10, T15, T20, T25, T27 and T30. All the tips are magnetized in order to ensure extra control. So, you can easily control the screws and the risk of losing screw is very low.
The handles of the drivers are made a bit oversized and fluted. As a result, it ensures a secure grip and easy control over the driver. Overall, this deal is good for the money.
Things We've Liked
Oversized handle

6 different sizes

Provides value for money

Magnetized bits
Things We Haven't Liked
The bit sizes are not labeled on the drivers

---
7. Pittsburgh 1816 Best Harbor Freight Tool Test Probe Set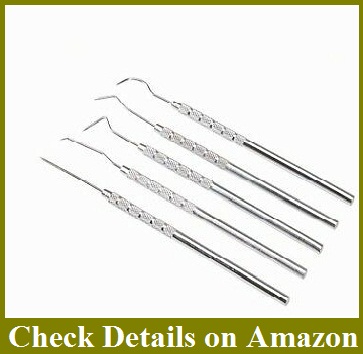 For tasks like circuit probing, removing O-ring, probes are very useful. So, you'll have to keep a set of probes in your garage. Pittsburgh has a great deal in this case. It offers a probe set for you with 5 types of probes in it.  
Besides using in circuit probing and O-ring removing, you can use these probes to retrieving washers or small item you may drop in the tight spaces while working on engine. For ensuring durability, the probes are made of stainless steel. Besides, the surgically sharp tips have made these easy to use and quick in tasks.
For additional safety and comfort, there are rubber point protectors.
Things We've Liked
Rubber protection on points

Made of stainless steel

Good at a low price

Durable and easy to use
Things We Haven't Liked
Doesn't come with a storage case

---
8. Professional 301 Piece Mechanic's Tool Kit SAE and Metric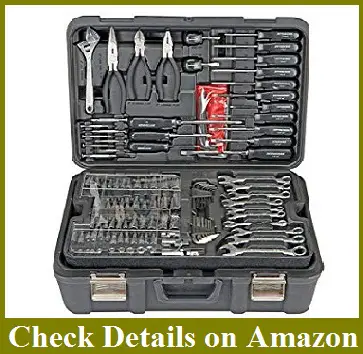 This Harbor Freight tool set comes with 301 pieces of different tools. This toolset is a combination of metric, SAE, star, square, and spark plug sockets, ratchets, breaker bars, extensions, universal joint adapters, wrenches, pliers and so on. All tools are of various sizes. You'll find almost anything that you'll need when you are starting your career as a professional mechanic.
All the tools in this tool box are made of rugged chrome vanadium steel construction. This special construction has made to tools durable. As a result, it provides value for your money. The tool box itself is a long-lasting box where you can keep all the tools organized. For easy carrying, it comes with a handle too.
Things We've Liked
Tools of different sizes

301 piece tools

Durable case
Things We Haven't Liked

---
9. Pittsburgh 36 Piece 3/8″ Steel Letter/Number Stamping Set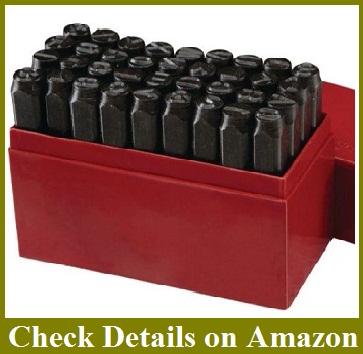 This stamping set from Pittsburgh allows you to protect your equipment and tool by stamping your name or your company name on those. This stamping set can be used to stamp on any hardwood, softwood, aluminum, plastic and most metal surfaces.
The special high carbon steel stumps can be used around 9000 times each. This set contains a total of 36 letters and numbers (letters A-Z, number 0-8, and the sign &). You'll have to turn 6 upside down to get 9.
The letters in this stamping set are 3/8" high. All the characters are very readable if you can use it properly. All the stamps of this set are organized in a protective case. Overall, you'll find it easy to use and long-lasting.
Things We've Liked
High carbon steel construction

Can be used on most of the regular surfaces

Easy to use

Easy to read

Can be used up to 9000 times each
Things We Haven't Liked

---
Final Verdict
Pittsburgh tools are of cheap rate but durable. You can't say that those tools are very long-lasting or ensure the best quality. But from Pittsburgh, you'll get what you'll pay. So, if you are running on a low budget, you can pick the tools from Pittsburgh. This Pittsburgh tools review will help you to choose the best one. 
Harbor Freight is always looking for ensuring quality. So, you won't be disappointed after getting your best Harbor Freight tools from this line. So, don't hesitate to buy tools from this specific line because this is the best automotive and garage tools brand.
---
Related Product Review: